Customer Story: The Summit Foundation
Supporting and celebrating the workforce of tomorrow

Offering financial aid and encouragement to thriving students, The Summit Foundation uses SurveyMonkey Apply to collect applications for a number of local scholarships offered in the County for college-bound high school seniors.
The challenge
The Summit Foundation was challenged with managing thousands of pieces of paper each year during the scholarship application process and needed a way to streamline application intake and review, while saving time and paper.
The solution
An online solution for application and review eliminates tedious paper submissions and saves applicants time and money, all while allowing staff to easily administer scholarship opportunities as they arise.
The takeaway
By moving their application process online, The Summit Foundation is able to reach more students and offer an accessible way to apply for various local scholarships. To date, the Foundation has provided over $3.2 million in scholarships.
"Now that we have SurveyMonkey Apply, we're able to offer more scholarships and give students greater access to opportunities."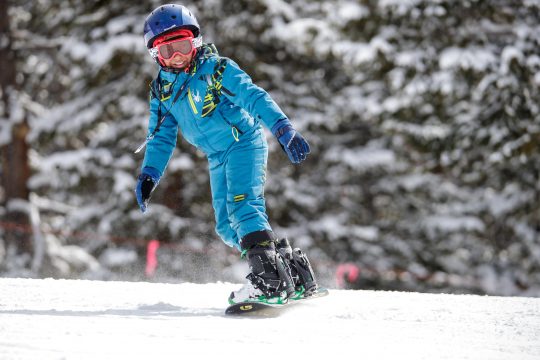 Coined as 'the soul of the Summit,' The Summit Foundation shares a community space with the local Breckenridge library and other community resource centers that provide services to those in Summit County. Surrounded by the Rocky Mountains, Breckenridge Colorado is home to 4,800 local residents and families, and over 40,000 tourists and visitors on a weekly basis.
For many, Breckenridge is a winter paradise, a summer vacation hub, or a home away from home. What many visitors don't recognize is what makes Summit County so special; the people and families that live and work to maintain a world-class community.
In order to sustain this unique culture, The Summit Foundation provides resources for local families, as well as support for young adults moving into post-secondary schooling and then into the workforce.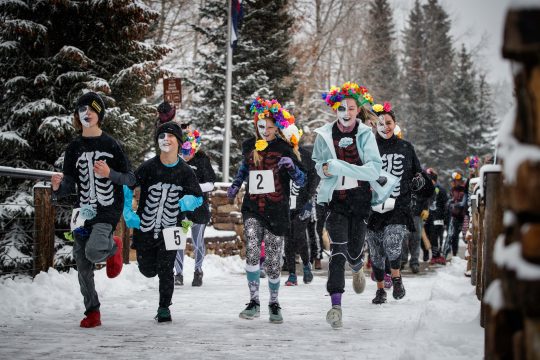 The next generation of Summit County
The Summit Foundation prides itself in being able to host over 70 scholarships for high school seniors looking to attend post-secondary education. These students often learn, grow, develop, and return to Summit County and give back to their hometown by joining the workforce.
Tara Dew, Program Manager at The Summit Foundation, is a local resident of Summit County and connects with students on a daily basis as she manages scholarships from both The Summit Foundation and other organizations in the County.
"In this role, I'm primarily responsible for overseeing the scholarship programs. I chose this line of work because I'm truly passionate about serving the community in which I live and making a positive impact on the lives of those around me," Tara says.
The Summit Foundation has seven full time staff members, and while they offer a number of scholarships directly from the Foundation, they also help to manage and administer scholarships for a number of other local nonprofits and businesses in Summit County.
"There are 73 organizations that offer scholarships to high school students, which means 73 reviewing groups as well. The Summit Foundation is one of those 73 organizations and we offered 92 scholarships to students last year," Tara explains.
"The Summit Foundation's scholarship program helps students who may not have otherwise had the opportunity to attend college. Each year, about one third of our scholarship recipients are first generation college students; the first in their family to attend university."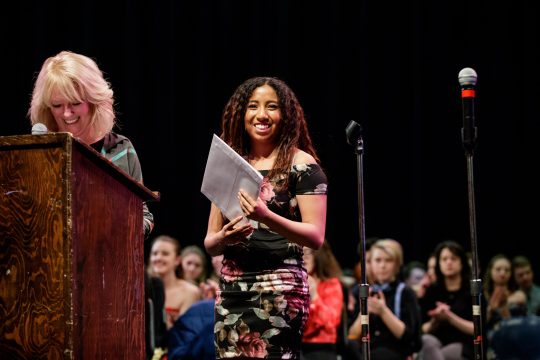 Supporting bright minds
With 73 organizations offering scholarships and hundreds of local high school students applying, Tara and her team are kept busy throughout the year, especially closer to awards season. Managing incoming applications for 73 organizations and review groups requires focus and attention to detail, two things that were made difficult by their original paper scholarship process.  
"Before moving online, students would fill out the common paper application, and then they had to make copies for all of the community organizations that offered a scholarship," Tara explains. "It was an extensive paper process for both the students and for those in administration."
"Students were asked to make 27 copies of their application. It was always due on a Sunday which was an issue because our local copy shop was closed on Sunday's. The local copy shop was working long hours too, just like the students."
Not only did the students have to make copies of their application for each scholarship, Program Managers at each of these organizations, much like Tara, had to make 15 copies of each application for their reviewers to take home and assess.
If one student were to fill out the traditional 15 page common application and submit it to 27 organizations, that's 405 pieces of paper. If those 27 organizations have 15 reviewers each, that application is being copied 15 times at each organization, producing 6,075 pieces of paper. At 6,480 total pieces of paper per student on average, and hundreds of local high school students applying, The Summit Foundation knew something had to change.
"One of our staff members would have to come in with a dolly just to pick up boxes and boxes of applications. She'd roll it back to the office and then start making copies from there. So that process was really just the beginning of it," Tara remembers.
"That was a lot of boxes, and then we'd compile each application into a 600 page binder for each committee member. It was a huge undertaking."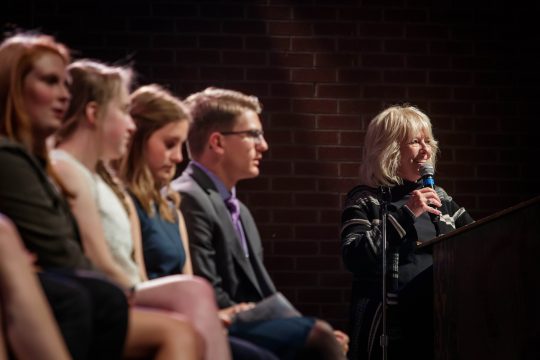 After The Summit Foundation knew it was time to move their paper process online they quickly researched, discussed, and selected SurveyMonkey Apply as their online platform for application management.
"SurveyMonkey Apply works so well for us because it's able to house so many unique scholarship programs and support so many reviewers. The whole county participates and takes part in the scholarship process and it's great that SurveyMonkey Apply can handle that type of volume," Tara explains.
"We've also had more students applying for awards since implementing SurveyMonkey Apply; the accessibility component for students is huge. Some of these students can't afford to go to the local copy shop and pay for all of those copies to apply for scholarships. SurveyMonkey Apply is free for students, so for that reason we get more students accessing the website, applying, and ultimately receiving more awards."
For The Summit Foundation, moving online means greater accessibility and more opportunities for local students. It also allows the Foundation to take back time to invest in other areas of the program and to invest in their environment as well.
"Moving online has saved a ton of time for both the applicants and the reviewers, and it's also been an extremely environmentally friendly change for The Summit Foundation! Before we used SurveyMonkey Apply, we would collect thousands and thousands of pages each year," Tara says.
"Now that we have SurveyMonkey Apply, we're able to offer more scholarships and give students greater access to opportunities."
As The Summit Foundation continues to support students throughout the course of their post secondary education, SurveyMonkey Apply is right there with them ensuring easy access to continued support no matter where they choose to go.
"After their freshman year of college, students who received a scholarship log back into SurveyMonkey Apply and complete a sophomore scholarship application. A lot of their information is already in the system and is carried over to their next application, making it easy for students to request additional funding," says Tara.
"Using SurveyMonkey Apply has been a huge improvement both for us at The Summit Foundation and for the community as a whole. It saves us at least a week of staff time, and that's not including the time that it saved for students as well."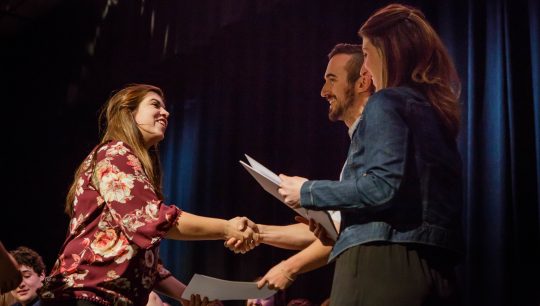 Changing lives beyond the classroom
Since moving to an online system, The Summit Foundation has been able to increase their efficiency and reach more students than ever before. Last year, they supported over half of graduating students in Summit County with scholarships.
"We're really seeing a lasting impact of the switch from a paper-based application process to an online process with SurveyMonkey Apply. We're always looking to identify some of the challenges in our community and then working to create innovative solutions to those challenges." Tara explains.
"We've been able to have an increased focus on other impactful projects over the past 5 years, while also growing our scholarship program, because switching to an online application process gives us more time."
Now that The Summit Foundation has additional time to focus on program growth and development with an online process, they're able to not only support more students but they're also able to support more opportunities for students to apply to, furthering the Foundation's ability to give back and the overall community benefit.
"We've had a 50% increase in the number named scholarships since moving online because administratively we have the capacity to handle the program growth. This has allowed us to connect donors to the issues they care about, and help provide additional funding opportunities for students," Tara says.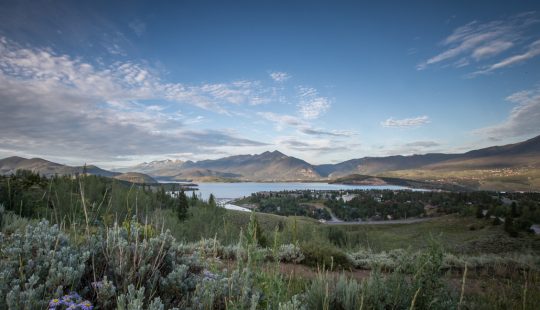 Though the primary goal of the Foundation's scholarships is to fund thriving students, the scholarships also impact the lives of young community members far beyond the classroom.
"Above and beyond the financial support that the scholarships provide, they also serve as a reminder to students that they have the community's support as they enter this next stage in their life," Tara says.
"Our students come back with so much knowledge on how to build a thriving economy that is resilient and such a deep passion for this place they grew up in that they can make a really significant contribution."
One scholarship recipient was so moved by the work of The Summit Foundation and the support they provided her throughout post-secondary, that she found herself ready to give back to the community just a few years after graduating.
"After volunteering with AmeriCorps for two years after my college graduation, I knew that it was time to return to Summit County and give back to the community that had supported me and made it possible for me to pursue my passions," says Kate Schreiner, now Philanthropy Coordinator at The Summit Foundation.  
"Once I had decided that I wanted to work within the non-profit community, I knew that if I ever had the opportunity to work for The Summit Foundation, I would take it. After all, without the support of The Summit Foundation I don't know that I would be where I am today."
As students work hard, receive scholarships, and make their way into the world of higher education, Tara goes to work every day knowing that she is opening doors for students just like Kate and helping them obtain quality education by offering financial support at a critical time.
"We're so grateful to have supported her through her education and that she now works with us. She's a daily reminder of how powerful supporting our local students can be," Tara says.
"Every day I'm able to go to work and see the way that strategically funding our local students can make a difference in thousands of lives. It's a truly rewarding job that I'm lucky to have."
Our Cookie Policy and Privacy Policy outline how we use cookies to help optimize service, personalize content, tailor and measure our marketing, and improve your user experience. I agree to the use of cookies for these purposes.
You opted out of cookies. If this was a mistake, update cookie settings.