Customer Story: Dartmouth-Hitchcock
Lifelong learning, improvement, and peak performance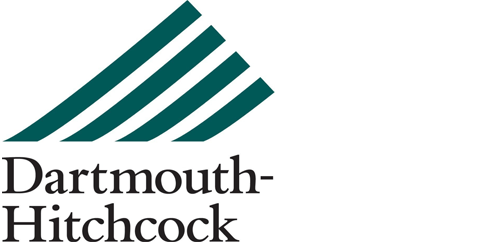 Advancing health and improving patient care through health sciences, education and research, Dartmouth-Hitchcock uses SurveyMonkey Apply to collect accreditation applications, helping doctors and nurses develop and strengthen their skill sets.
The challenge
Dartmouth-Hitchcock was challenged with managing lengthy and complicated paper applications and needed a solution to streamline and organize their collection and review process.
The solution
A streamlined solution saves time for administrators and allows healthcare professionals to easily apply for accreditation of their events.
The takeaway
By streamlining processes throughout their organization and across departments and divisions, Dartmouth-Hitchcock created a more effective workflow for application programs that serve their community.
"The feedback that we've received from applicants has been really positive. They say it's much easier than what we were doing before, it's a big time saver, and they really like having a central place to submit their forms and check on the status."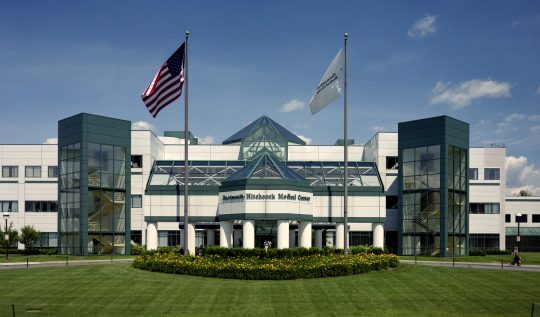 Dartmouth-Hitchcock is the top-ranked hospital in New Hampshire and the state's only nonprofit academic health system, serving more than 1.9 million people across the region of New England.
At the heart of healthcare are the physicians; doctors and nurses themselves, dedicated to the improvement of patient care and population health.
At Dartmouth-Hitchcock's Center for Learning and Professional Development, staff are committed to accredited courses and conferences for physicians, nurses, and allied health professionals in New England and beyond.
With the opportunity to both participate in and create accredited learning programs, the options for development become endless.
A focus on continued growth
Putting learning and growth at the forefront of their programming, the Center for Learning and Professional Development works with physicians, nurses, and healthcare professionals to maintain credentials they need to continue their practice.
Jody Bradford, Learning Systems Analyst at Dartmouth-Hitchcock, helps to manage educational opportunities by providing healthcare professionals with a way to easily submit activities for continuing medical and nursing accreditation.
"The main purpose is to provide continuing education credit to doctors and nurses. If you're a doctor, you may have to attend a certain number of continuing medical education events every year in order to maintain your licensure. Our office handles accrediting these events so that doctors can expand their knowledge and obtain the credits needed to continue practicing in their field," Jody says.
On an annual basis, the Center collects more than 500 applications, and is the hub for monitoring incoming submissions and communication requests each day. With an increasing number of applications, Jody saw room for improvement in the application and review process, and found a natural interest in solving this problem for Dartmouth-Hitchcock.
"I really enjoy helping others to take their manual or laborious processes and improve them, so they can save time. Whenever there's an issue I always like to solve it; picking it apart and learning how to solve it."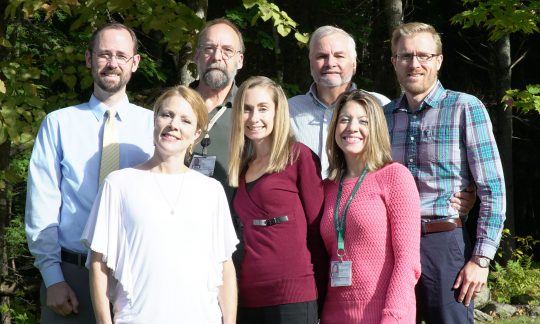 Improving access to resources
During the early years of the accreditation program, applications were being collected as paper or downloadable documents, and sent via email. Due to the lengthy process required for application and approval, manual tasks began to slow the overall progress and clutter email inboxes.
"When I started at Dartmouth-Hitchcock, our accreditation forms were all paper, in the sense that they were Word forms. People would email them back and forth to each other, fill them out, and then email them to us when they were done," Jody recalls.
"The Microsoft Word forms were lengthy, difficult to to fill in, and it was hard to track applications too. If someone called in to check on the status of their application, it wasn't easy."
With the time it took to manage the application and review process, coupled with higher program demand, there came a time for the Center to think about moving their process online. The hope was that staff could work more efficiently and healthcare professionals could access resources in an easier way.
"One of my projects then became taking that process and making it electronic. We did first transition to an electronic collection of this data using a different system, but it was lacking a lot of the features that we really needed. It was a workflow nightmare at times," Jody recalls.
The electronic data collection solved the issue of removing paper, but uncovered other weaknesses related to the absences of a full online application solution to manage the large influx of data.
"They'd end up starting the application process over and over again and then there would be multiple iterations of the same application in our system. We knew that there was something better out there, we just needed to find it."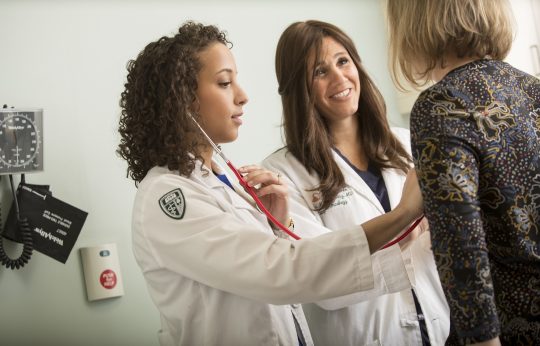 After hitting a roadblock in their first round of collecting information online, Jody set out to look for a tool that lined up with both the needs of the staff and the expectations of the applicants themselves.
"I spent probably 6 months researching various products, coming up with a list of the ones we wanted to review. We had a requirement list that was pretty heavy, which meant there were not a lot of contenders that could meet the specs that we needed, but SurveyMonkey Apply was by far the most advanced of anything we looked at," she mentions.
"When we met with our rep, they went through our process and many of those items that we never thought we'd find, we found in SurveyMonkey Apply."
"Apply met all our basic requirements but then it exceeded. It blew us away that it had that kind of functionality."
A strong mission ahead
Behind many moving pieces at Dartmouth-Hitchcock, the Center for Learning and Professional Development works to create opportunity and support a mission of advancing health and improving patient care. By allowing healthcare professionals to apply for accreditation online, the Center can offer more opportunities than ever before.
"So far this year, our department has accredited 346 live events with 6171 participants. We've done a lot of education," says Jody. "We also offer as many online options as we can, to try and provide flexible education that people can fit into their schedule. We want everyone to enjoy the education we provide."
With an intuitive solution in place, applicants can complete their submission with ease and staff can communicate clearly with them throughout the process, leading to more education and opportunity for physicians across New England.
"The feedback that we've gotten from applicants has been really positive. They say it's much easier than what we were doing before, it's a big time saver, and they really like having a central place to submit their forms and check on the status."
When the day is done, staff also benefit from having a solution to streamline their process and manage time efficiently. In particular, Jody tries to enjoy every moment of her work.
"My favourite part of the job right now is actually using SurveyMonkey Apply," Jody says laughing. "Now I'm supporting many offices, getting to do more process improvement with other departments. I'm helping them to do what we've done with our accreditation program; streamlining manual processes utilizing SurveyMonkey Apply."
"Making the process easier and accessible to anyone from anywhere allows for more programs to be submitted, more activities to happen, and ultimately more education to be offered through our department, which is exactly what we want to achieve."
Our Cookie Policy and Privacy Policy outline how we use cookies to help optimize service, personalize content, tailor and measure our marketing, and improve your user experience. I agree to the use of cookies for these purposes.
You opted out of cookies. If this was a mistake, update cookie settings.