Customer Story: Mote Marine Laboratory & Aquarium
Scientists, explorers and stewards of the ocean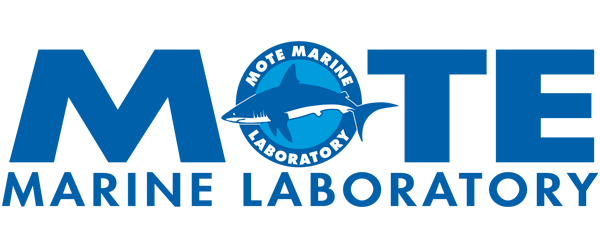 Using education to enrich the next generation of marine conservationists, SurveyMonkey Apply helps the Mote Marine Laboratory & Aquarium collect applications for internships that provide a unique opportunity for students to discover a world of underwater potential.
The challenge
Mote Marine Laboratory was challenged with collecting internship applications through email and needed a solution to keep application materials in one place, while making communication with applicants less time-consuming.
The solution
With a streamlined, online solution, Mote is able to seamlessly manage hundreds of incoming applications each year, and keep their materials organized in one, easy-to-use system; connecting with applicants every step of the way.
The takeaway
The team at Mote is able to spend less time trapped under paper documents and more time assisting applicants through their process; welcoming new students to their program and creating unique and individual learning experiences.
"The ease of processing applications gives me more time to do other parts of my job, instead of being trapped under all that paperwork. Using Apply has helped us reduce human error and has made the experience a lot better overall for applicants. And of course, it gives them a good first impression of Mote!"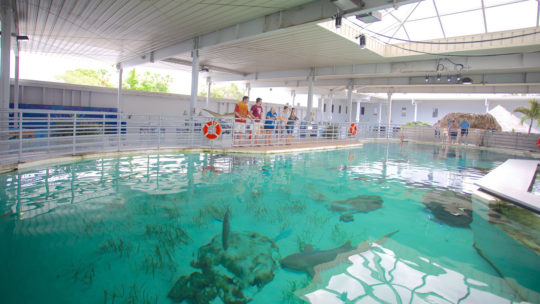 In the small city of Sarasota, Florida; Mote Marine Laboratory & Aquarium sits quietly on the Lido Shores, surrounded by the Gulf of Mexico. As an independent, nonprofit marine research institution, more than 200 world-class marine scientists come to work each day committed to the belief that conservation and sustainable use of our oceans begins with research and education.
At the heart of Mote's research and education platform is their internship program for undergraduate and graduate students. Preserving the oceans and life within requires round-the-clock efforts from passionate teachers and students.
To help the oceans heal, thrive and continue to be havens of sustainable life, Mote's yearly internship program provides a unique opportunity for students to study under the mentorship of scientists, educators, animal care specialists and other professionals. Hundreds of inspired students leave with a life-long appreciation and commitment to the conservation and sustainability of our oceans.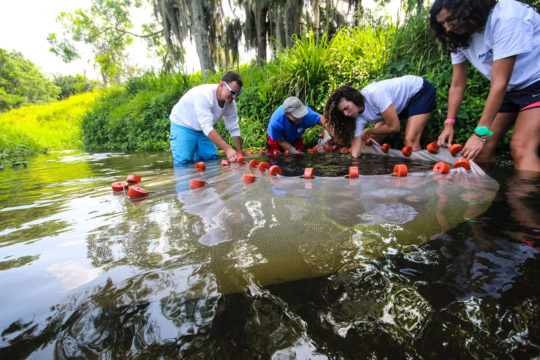 The answers are in the ocean
Since its founding in 1955, Mote Marine Laboratory has been dedicated to building a community committed to taking care of life under water. Our oceans rely heavily on the marine scientists working within Mote each day, but the future looks to students and marine conservationists who are excited to turn their interests into a career.
Gina Santoianni is the Student Engagement Coordinator at Mote, and interacts with hundreds of young students looking to learn more about marine research and opportunities in the field.
"It's inspiring to work with such brilliant and passionate people every day, and it's great to know that we are cultivating the next generation of ocean stewards," says Gina. "It's a mission that's easy to feel good about."
Gina and her team run a big operation; from conducting marine research to educating the public, the number of staff members, interns, and volunteers needed to manage the workload may even go unnoticed when everything runs smoothly. Just like any project though, a lot happens behind the scenes to create an atmosphere where students can learn and advance their skills.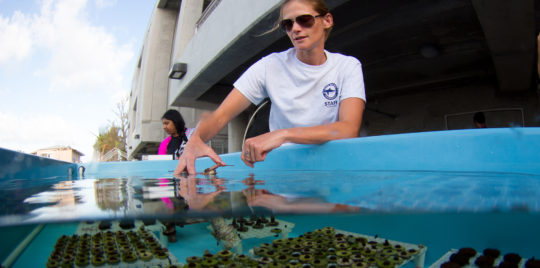 Mote has always been a place where students and volunteers can come to learn and grow, however in 2015 they reached a tipping point in their internship application process. Internship positions were highly sought-after, and hundreds of eager students continued to send in applications, with growing numbers each year.
"Previously, we managed our application and review process over email. Each application was coming through as 3-4 sporadic emails. There were seperate emails for their information form, their internship materials, and their recommendations. On top of that, everything was coming in as attachments which meant we had to download each and every one," Gina explains.
"Processing all of those applications over email was extremely time consuming and inefficient. Wherever there was room for an issue, there was an issue."
Though numerous requests come in throughout the application season, February is their busiest month. Many internships begin at the start of summer vacation, which means an influx of applications in the months leading up.
"February is our most intensive month. Between our two programs, I was processing between 500-700 applications, and when each application comes in the form of 3-4 emails, I was getting more than 100 emails per day throughout the month of February," she recalls.
"I was so consumed with the process of accepting applications that it was very difficult to manage my regular communication responsibilities. My email was totally swamped, and that was my breaking point."
In the interest of saving time
Every year, Mote collects and processes over 900 incoming applications for their internship programs. Each 3-4 month placement offers unique learning experiences and personal mentorship from professionals in their field.
"We have interns in some areas of our organization that may not necessarily come to mind when you're thinking about marine science," Gina mentions. "Our communication and PR teams take interns, our graphic designer and photographer and even our library takes interns as well. Whatever area of focus they are interested in, they are able to contribute to that department."
Without this attention to placement and a personal touch, there is a risk that students will not gain the skills and experience necessary to develop in their field.
Maintaining a unique experience for applicants and interns requires a personalized and friendly approach that falls in line with Mote's core values. With SurveyMonkey Apply, Gina is able to create a specific look and feel for each program, never having to choose between following their internal process and making the application flexible for students.
"The ability for SurveyMonkey Apply to be customized to our needs is huge. We are able to customize something specific for each program and experience. I'm also a lot more open and able to work with students now, and I'm not spending all my time managing the process."
Once Mote started seeing results from a streamlined application process, applicants and reviewers chimed in with feedback on the new process.
"The students appreciate it because they receive instant follow up from the system when they submit their application, and our reviewers really appreciate the change because they no longer have to wait for me to send them their applications. They receive applications instantly and are able to review them on their own schedules and time."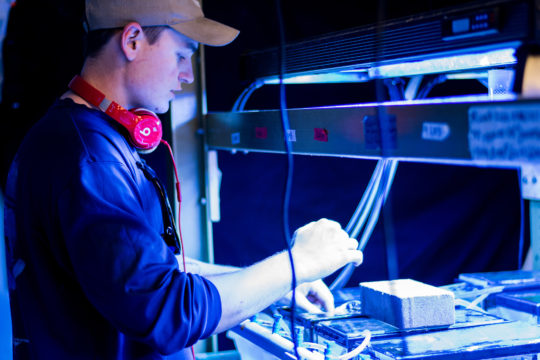 Powering the future of marine science
Through her work, Gina connects with applicants and successful interns during the process, and follows students throughout their time at Mote. Though the experience is positive for students enrolled in the program, this sense of fulfillment is alive in those who interact with the students as well.
"Speaking with students and understanding how impactful this experience is for them is very rewarding," she says. "When they move onto the next step in their career, I feel really fulfilled knowing we contributed to their future and that we are enriching the next generation of marine scientists and conservationists."
Moving away from an email based system and transitioning to SurveyMonkey Apply, staff have an easier way to complete administrative tasks. With the time they take back, they are able to invest in other areas of the intern experience.
"The ease of processing applications gives me more time to do other parts of my job, instead of being trapped under all that paperwork. Using Apply has helped us reduce human error and has made the experience a lot better overall for applicants. And of course, it gives them a good first impression of Mote," says Gina.
At the end of the day, Gina remains a source of truth for the students that Mote welcomes each year, and with more time to spend interacting with the next generation of ocean conservationists, she's able to respond to each situation personally.
"It's great for me too, because I'm able to streamline and do things more efficiently. That makes me a better resource for our interns that are here and our students that are applying," Gina mentions.
The purpose of Mote's internship program is to create a pathway to research and science for students, and with the work we do and the team we've built, I can honestly say that we fulfill our mission every day.
Photo credits: Haley Preininger, Conor Goulding, Miguel Montalvo, Mote Marine Laboratory.
Our Cookie Policy and Privacy Policy outline how we use cookies to help optimize service, personalize content, tailor and measure our marketing, and improve your user experience. I agree to the use of cookies for these purposes.
You opted out of cookies. If this was a mistake, update cookie settings.