Customer Story: United Way of the Inland Valleys
Lives touched. Lives changed. Lives inspired.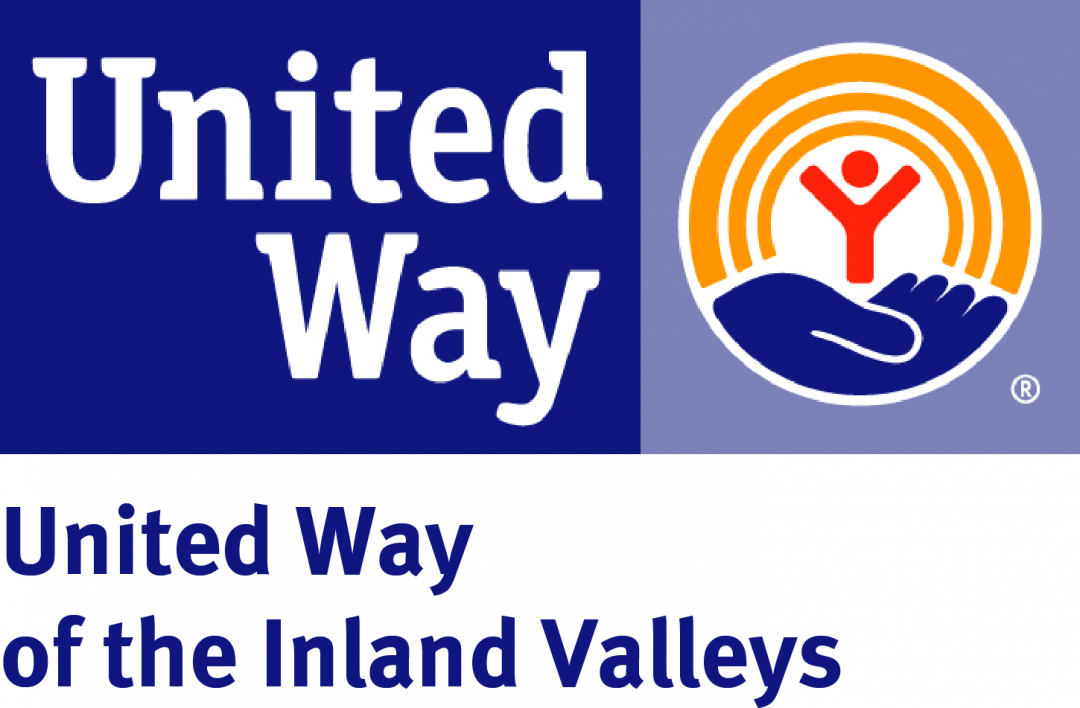 With compassion, dedication and generosity, the United Way envisions a community where all individuals and families can achieve their potential through education, financial stability, and housing.
The challenge
United Way of the Inland Valleys was challenged with a frustrating and complicated online system that was slowing down their grant management process and did not meet program needs.
The solution
Moving to a modern, online solution with an easy-to-use interface allows administrators, applicants and reviewers to complete their tasks quickly and efficiently, saving hours of time.
The takeaway
By switching to SurveyMonkey Apply, The United Way of the Inland Valleys can easily accept, assign, and manage applications, freeing up more time for other projects and initiatives.
"We've seen an incredible 50% increase in applications after switching to SurveyMonkey Apply and that's because of the overall user friendliness."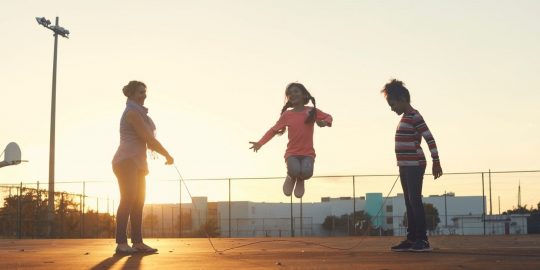 Just an hour and a half outside of Los Angeles falls the small city of Riverside, California, boasting the heritage and legacy that comes from being the birthplace of the citrus industry in the United States. For nearly 150 years, Riverside has been home to local organizations and communities that strive to support each other in every aspect of life.
Since 1931, the United Way of the Inland Valleys has been committed to offering additional support to their local community in Riverside, and in 12 other surrounding areas. UWIV Is a local nonprofit that is run by volunteers; by the people for the people, encouraging everyone to give back through community engagement and participation.
With a mission to unite people, ideas, and resources with the community to improve lives, United Way of the Inland Valleys offers programs that strengthen and stabilize individuals and families, allowing them to thrive in the community.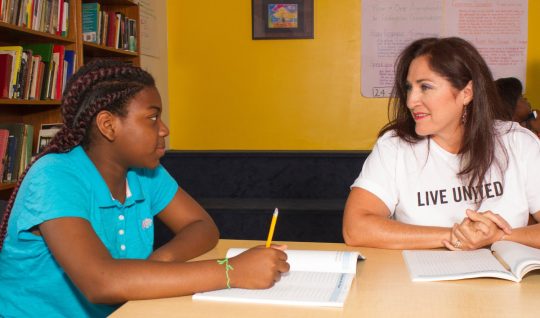 Supportive programming for a growing community
From emergency services to housing support for families and supplemental education for young children, United Way of the Inland Valleys provides programs that aim to help community members of all ages and backgrounds achieve their highest potential.
Jennifer Thornton, Program Manager at UWIV, works first hand with applicants looking to take advantage of the various resources and programs that the organization offers.
"Every individual deserves to have good quality of life, regardless of their status, race and other factors. For that reason, we strive to ensure that every member of our community has opportunities to reach their full potential," says Jennifer.  
"We do this by not only executing our own programs but also by offering community grants and fostering new partnerships."
With a background in fundraising, Jennifer has a full understanding of both where the money comes from, and how it truly benefits those who are are applying for funding-based support.
"Originally I came to the United Way as a fundraiser, and after my second campaign they asked me if I wanted to work full time in the position I'm in now. It's been great," says Jennifer.  
Funding-based programs continue to receive an increasing amount of applications each year, as more and more community organizations work towards different projects that strengthen and improve the lives of local residents.
"Over the past three years we've been growing and improving. We are able to give more grants to the community and impact more people than ever before."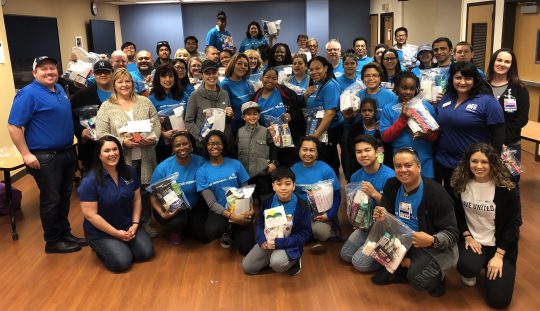 Increased accessibility for all
As the primary Program Manager at UWIV, Jennifer spends much of her time planning, initializing and executing grant opportunities for community organizations that provide human service programs focused on education, financial stability, and housing. Funding from UWIV helps community organizations provide resources that individuals need to thrive and succeed.
UWIV's grant programs have a direct impact on the strength and wellness of Riverside residents and beyond, but the process for managing grants wasn't always easy for Jennifer.
"When I took on this role and started using the application management tool we had purchased at that time, it felt really difficult to learn. It was archaic and it was very slow; frustrating for both the applicants and reviewers," Jennifer recalls.
"I manage other programs and I plan events too, many of which have overlapping timelines. I was spending so much time organizing the process that it was taking away time from all my other responsibilities."
With tight deadlines and quick turnarounds, Jennifer struggled with the online tool she was handed down due to slowness, inefficiency, and a complex user experience that was causing confusion across the board.
"It was frustrating trying to meet deadlines and get things out because the system took so long. Sometimes I'd even have to do research on the system to understand how to make a change. Little features that would make our process easier just weren't available when we needed them," Jennifer says.
"I thought, if I'm struggling on this end, I'm sure it's just as frustrating for other people when they're applying."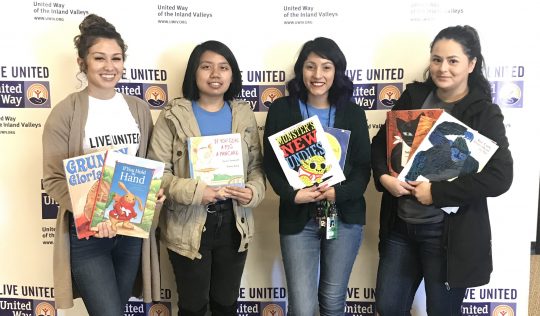 Jennifer knew it was time to make a change. With an increasing number of applications and other priorities stacking high on her plate, she needed a way to manage grant programs, accept applications, assist reviewers, and save time in the process. It was time to look at other application management solutions.
"We were spending a lot of time navigating the site instead of working on the application. It didn't make sense. That's why we started looking for a system that allowed us to set up programs with just a few clicks. That system turned out to be SurveyMonkey Apply!" Jennifer exclaims.
"As we started using SurveyMonkey Apply, the process was so easy. Not being very tech savvy, I was able to get up to speed quickly and get everything implemented."
Outside of a slow and inefficient process, one of the areas Jennifer struggled with the most while using her previous solution was the review process. When making the decision to move her grant programs to another solution, Jennifer made sure that updating and streamlining the review process was a priority, and that she was selecting a solution that could help her save time.  
"Sharing and distributing applications to reviewers was really tedious and time consuming with our other system. That's hands down the biggest improvement that SurveyMonkey Apply has given us. With SurveyMonkey Apply it took me so little time, and I couldn't believe it was that easy. In the past I had spent weeks and weeks assigning applications. With Apply it took me probably 10 seconds," Jennifer says.  
"The process was smooth, and the issues we had previously were gone. It's very hard to make a mistake in this system, and if you do make a mistake, it's easy to fix. I love that."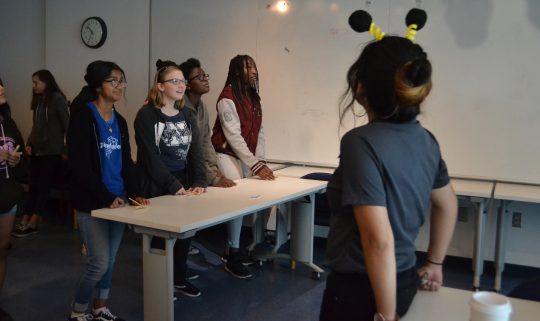 Supporting the Riverside community and beyond
With SurveyMonkey Apply in place to manage applications, Jennifer can keep a close eye on her programs while saving time to dedicate to other projects she is working on throughout her day to day. Her administrative tasks are reduced, visibility improved, and efficiency elevated.
"Switching to SurveyMonkey Apply and being able to easily distribute applications to my reviewers saves me a week's worth of time," Jennifer says.
"The level of detail is great; we can see when each applicant has logged in last, when they complete each task, and keep record of it all. That's really helpful on the administrative side."  
"We've also seen an incredible 50% increase in applications after switching to SurveyMonkey Apply and that's because of the overall user friendliness."
Not only has the experience improved for Jennifer and her applicants, but it has also allowed for a positive reviewer experience and easier collaboration on final decisions.
"We just finished our latest review process and it was excellent! After the reviews were complete, the Community Impact Committee met to discuss the results. We projected our SurveyMonkey Apply dashboard onto the screen for everyone to see and it was so easy," Jennifer recalls.
"Any time there was a question, we could go into a specific application or report and discuss different areas. It made the process so much easier."
A streamlined and efficient application and review means that Jennifer can take back time to grow each grant program and connect with local organizations on a level that increases the overall community impact; a mission that Jennifer holds close to her heart.
"The best part of my job is being able to make a positive impact on people's lives. The struggles that I experienced growing up lead me into the type of work I am doing today. I know that people have so much potential but it's not always seen because of their circumstance. When basic needs are met, people can succeed," says Jennifer.
"I know that the work I do helps people to reach their full potential, and that really makes me happy."
Our Cookie Policy and Privacy Policy outline how we use cookies to help optimize service, personalize content, tailor and measure our marketing, and improve your user experience. I agree to the use of cookies for these purposes.
You opted out of cookies. If this was a mistake, update cookie settings.