America is one of the most generous countries in the world. According to the 2017 CAF World Giving Index, the US ranks fifth globally in charitable participation and giving, and in 2017, donations reached a new height of $390.05 billion.
As a whole, it's clear that Americans are incredibly philanthropic.
But what if we looked at things through a political lens? Americans are divided by partisan lines on many issues, and as we head into 2018 the divide continues to grow. Has this partisanship carried over to philanthropy?
Democrats and Republicans believe that it has. Recent survey results show that 95% of Democrats believe Liberals are a more charitable group, while 81% of Republicans believe Conservatives are more charitable. Are they right?
Taking a closer look
In a survey conducted using SurveyMonkey Audience, we asked 2,073 adults and found out that in reality, neither are quite right.
Even with different views on many issues, Democrats and Republicans are equally generous in their giving habits.
In fact, the majority of Republicans and Democrats have already donated money to, or volunteered with, a nonprofit organization in 2017 and many still plan to contribute before the year ends.
The largest proportion of both groups have donated money, and more than half of each group has volunteered their time. It's inspiring to see that Americans, regardless of political stance, are incredibly driven to support nonprofits.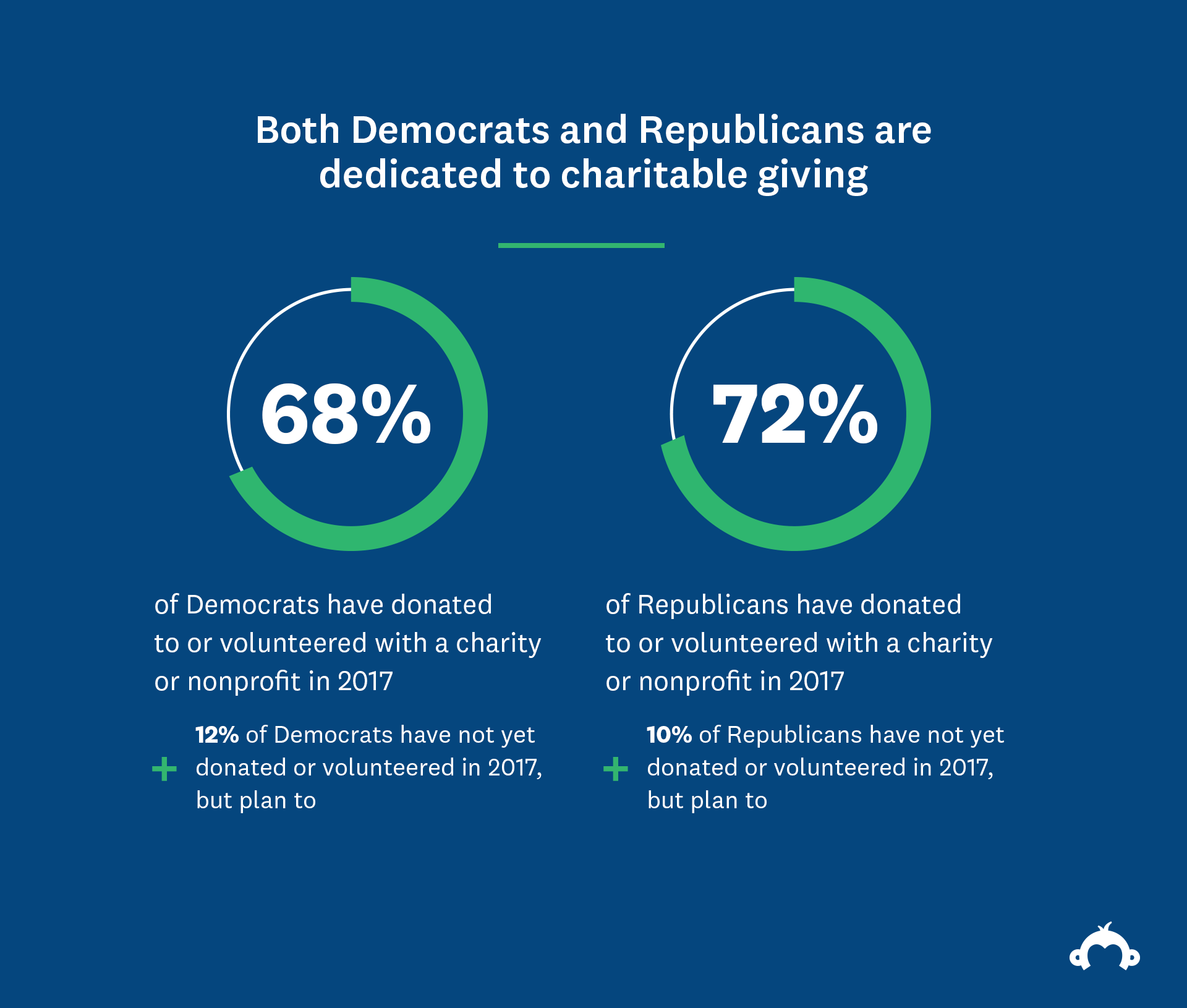 A different divide
Despite the generosity of both Democrats and Republicans, there are some differences in the amounts that individuals donate.
While the tendency to give is common, Republicans donate larger sums than Democrats.
Overall giving levels rise as incomes grow for both groups, but Republicans give slightly more at each income level. To offer one example, in households with an annual income under $29,000, 36% of Republicans donated $101-$1000, compared to 26% of Democrats. The trend continues in this direction across all brackets, as seen in the graphic below.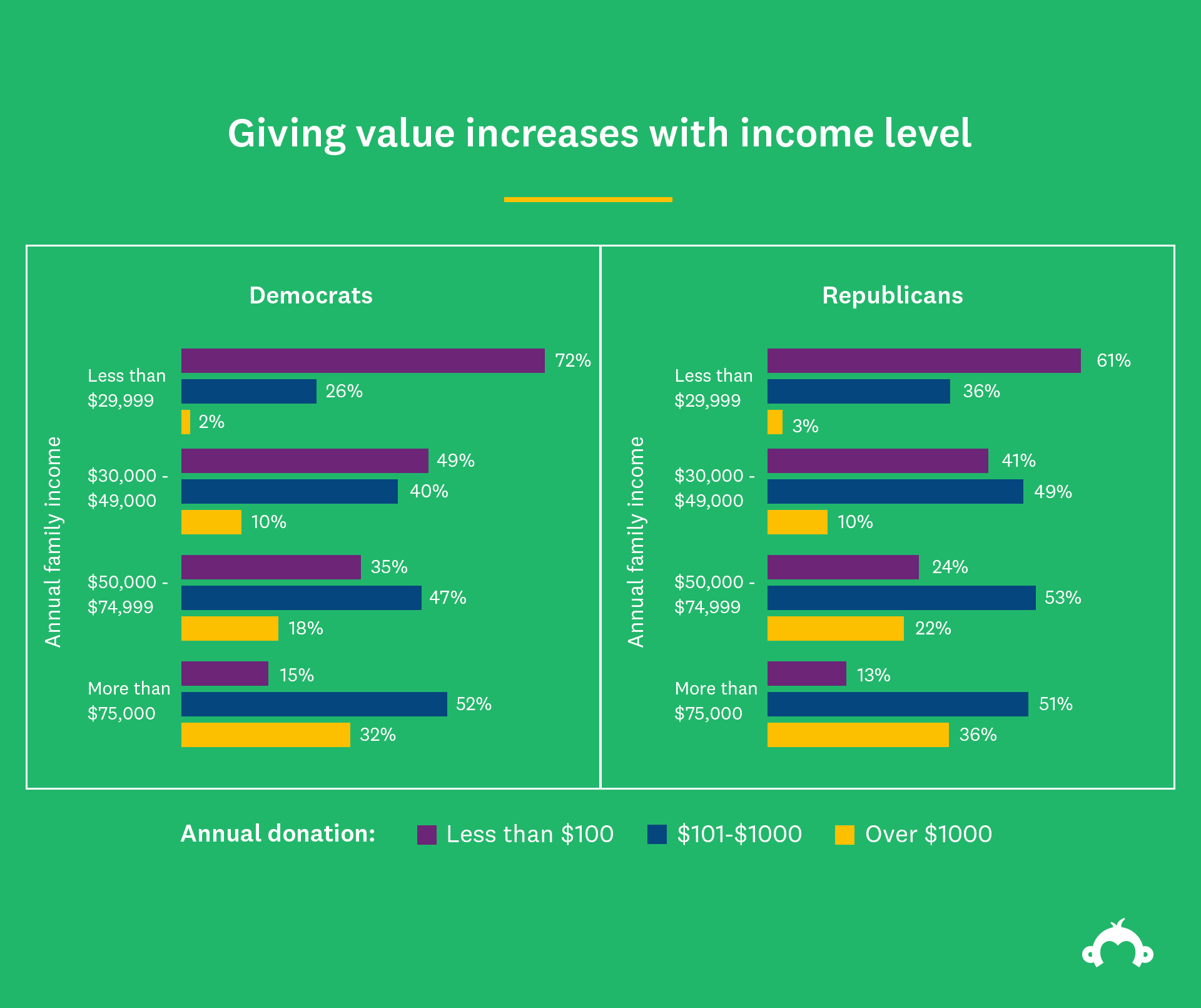 Looking forward
The desire that Americans have to help is inspiring, and they're not looking to slow down. Over a quarter of Republicans and Democrats have donated more in 2017 than they did in 2016, while the remaining have maintained their level of giving.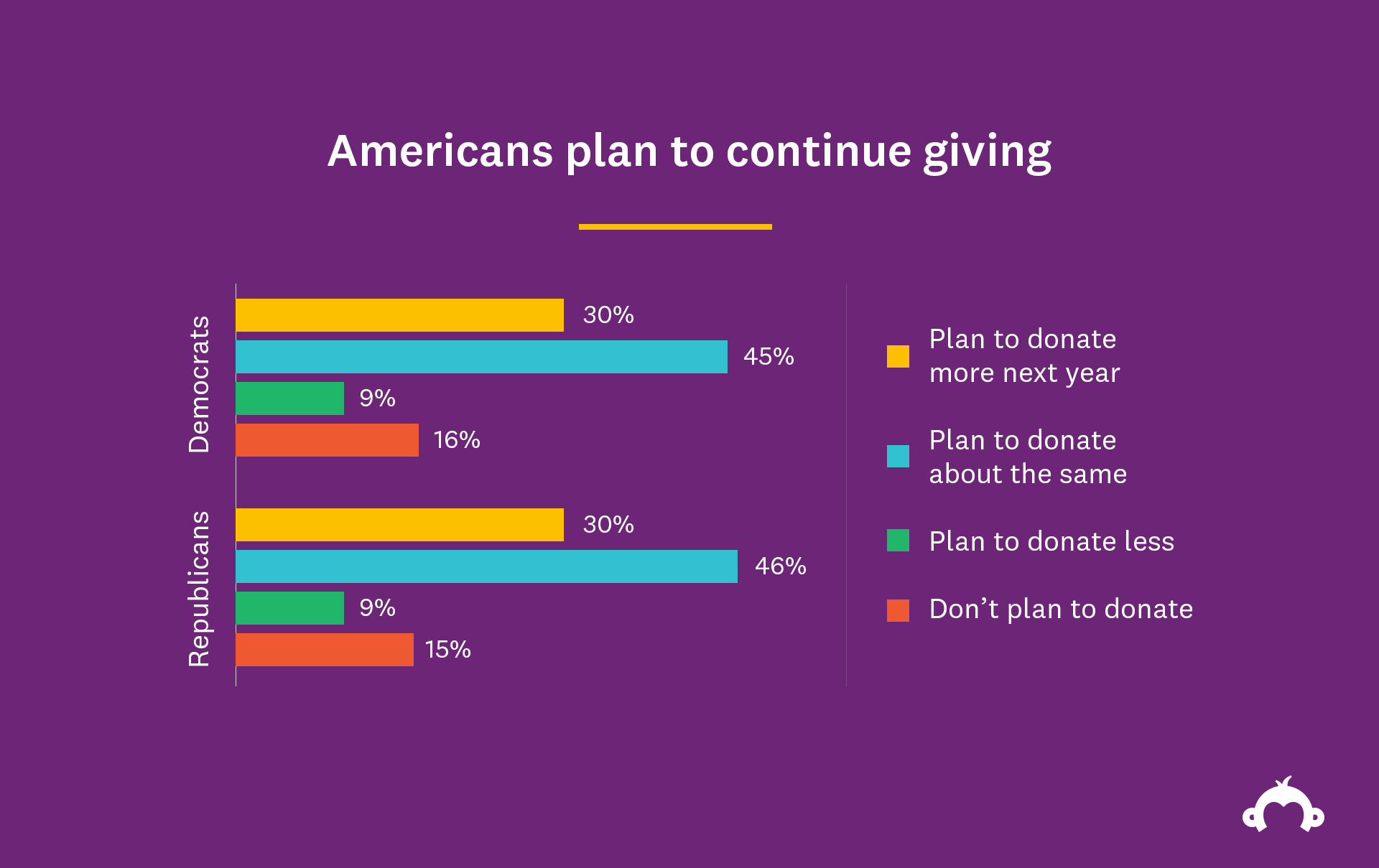 What motivates Americans to donate to a good cause? Both Republicans and Democrats cite a desire to help the greater good as the primary factor for why they donate, with helping specific causes and supporting friends and relatives ranking second and third.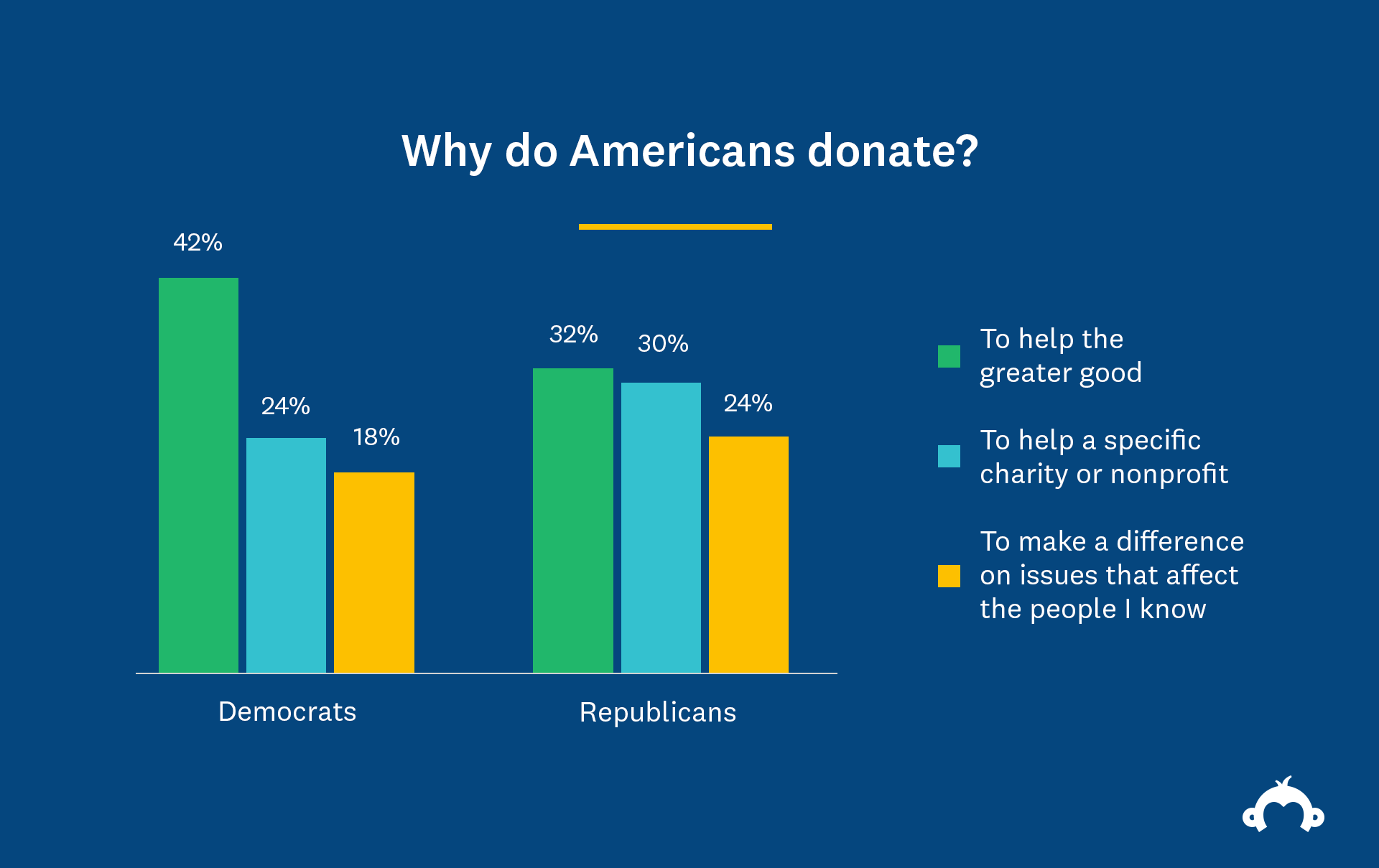 It seems that while Republicans and Democrats disagree on many issues, both are committed to putting their wallets where their hearts are. The inclination to give appears to have no relationship to one's partisan or views.
—
At SurveyMonkey, we're dedicated to making it easy for individuals to support the causes they believe in and provide solutions for thousands of nonprofit organizations.
Since 2011, millions of individuals have contributed upwards of $11.5 million to 50+ charities through the SurveyMonkey Contribute platform, and thousands of organizations have used SurveyMonkey Apply, a grants management solution, to fund incredible causes around the world. To date, SurveyMonkey Apply has helped organizations give over $2 billion in grants.