Applications are often a team effort — so we've made it even easier for your candidates to work together. When work is shared, bottlenecks are eliminated, completion rates improve, and application quality goes up. Apply's new collaboration tools enable applicants to easily complete applications as a team, from anywhere and on any device.
How does it work?
When an individual begins your application, they can register on behalf of their organization or group and easily invite other members to their applicant team.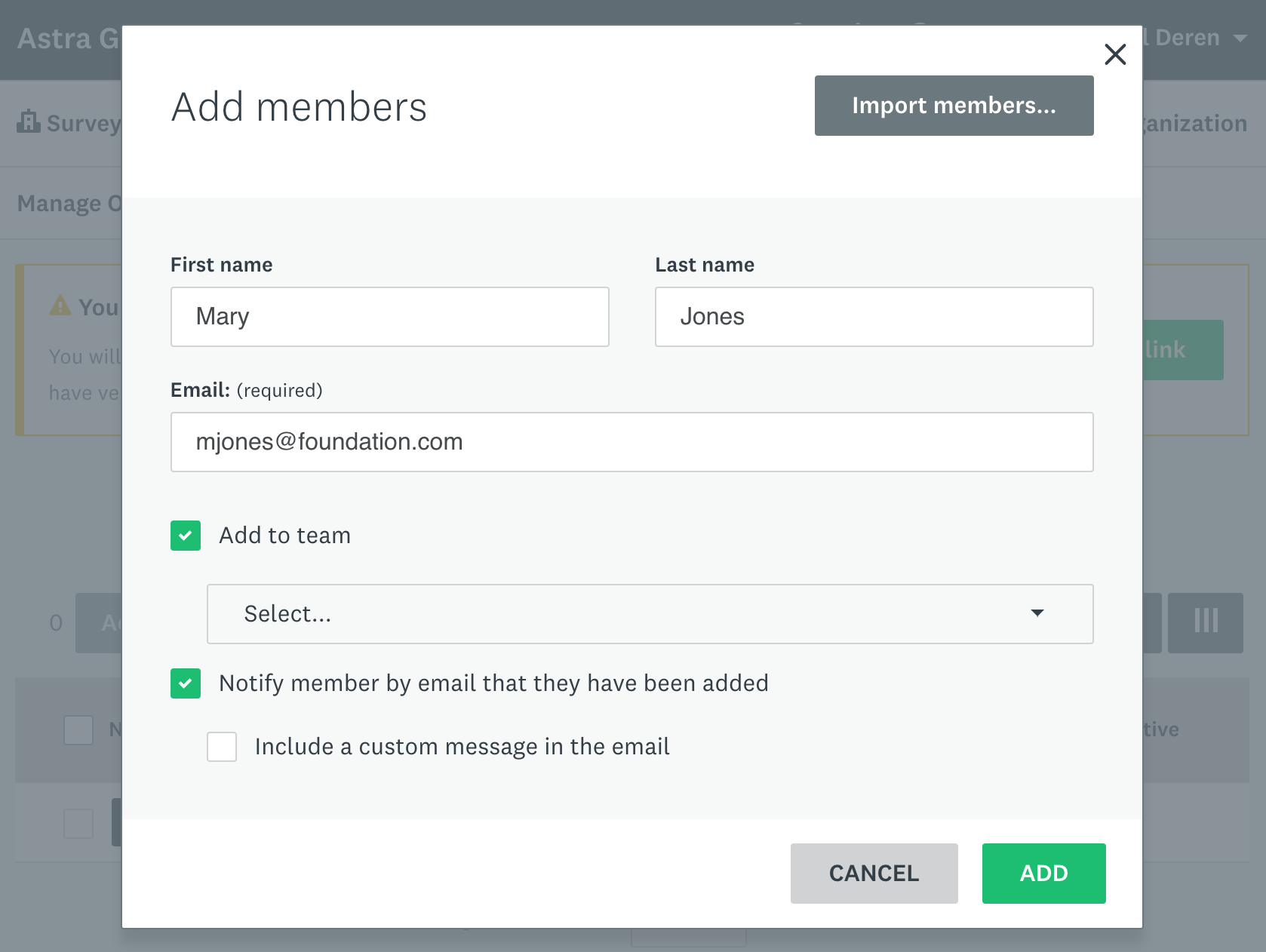 Teams can work together on all aspects of the application, whether it's getting two pairs of eyes on form responses or collecting and uploading supporting materials. With Apply's modern, accessible, and responsive user portal, it's simple for applicant teams to collaborate. You'll be able to:
• Accelerate the applicant experience: Applications are time-consuming, but when applicants can collaborate, they can move faster, avoid duplicate efforts and submit better applications. That means a streamlined experience for them, and higher-quality applications for you. Imagine how much time applicants can save without having to go back-and-forth through email!
• Give team leads more control: A designated admin for each team can manage their team, add/remove members, and ensure their teammates are contributing what they need. With flexible but secure collaboration, nobody creates a bottleneck.
• Get a holistic view into team activity: As the administrator of your program, you'll be able to easily view applicant teams and their associated applications. That means quickly being able to see who's part of which team, drilling into each team's application, and communicating with team members.
Ready to get started?

Ready to get give your applicants the ability to collaborate? For next steps, fill out the form below and we'll get in touch to answer your questions.