You've built your workflow, set up your application process, and finalized the reviewer's scoring sheet. Before you give your applicants the green light to start applying, consider using automations to move your process along and spend less time with manual actions.
You can set up a number of automations tailored specifically for your program, but we've listed some of our favourites here!
Automatic emails
Communication is important! Keep your applicants, reviewers, and administrators informed every step of the way by leveraging our many types of automated emails. Worried about sounding robotic in a mass email? No problem! Personalize each automated email to include information such as the recipient's name, email address, application name, and even specific components of an application. Use automated emails to keep all your users updated throughout the process and at critical times.
Here are some of our favorite email automations:
Automatically let an applicant know when they have successfully submitted their application

Automatically remind a tardy applicant that their deadline is coming up soon

Schedule an email to all reviewers on a specific date to let them know that applications are ready for review

Automatically move applications from stage to stage
Kick back and relax knowing that your applications will keep moving through your workflow, non-stop. From the very moment that an applicant submits their application, automations can tell that application where to go – onto the next stage of applications, to a review stage, or even to a waitlist stage. Use our customizable condition sets to dictate exactly where an application needs to end up. For example, send an application to "accepted" every time a reviewer gives the application a thumbs up.

Show or hide application tasks
Not all applications have the same requirements. For example, sometimes, that "upload resume" or "upload volunteer experience" task is only required for applicants who indicate they have relevant experience. Automatically show tasks to applicants when the task is relevant to them by using conditions. Conditions can be as simple or complex as you need them to be, to ensure that only the necessary tasks appear to the applicant.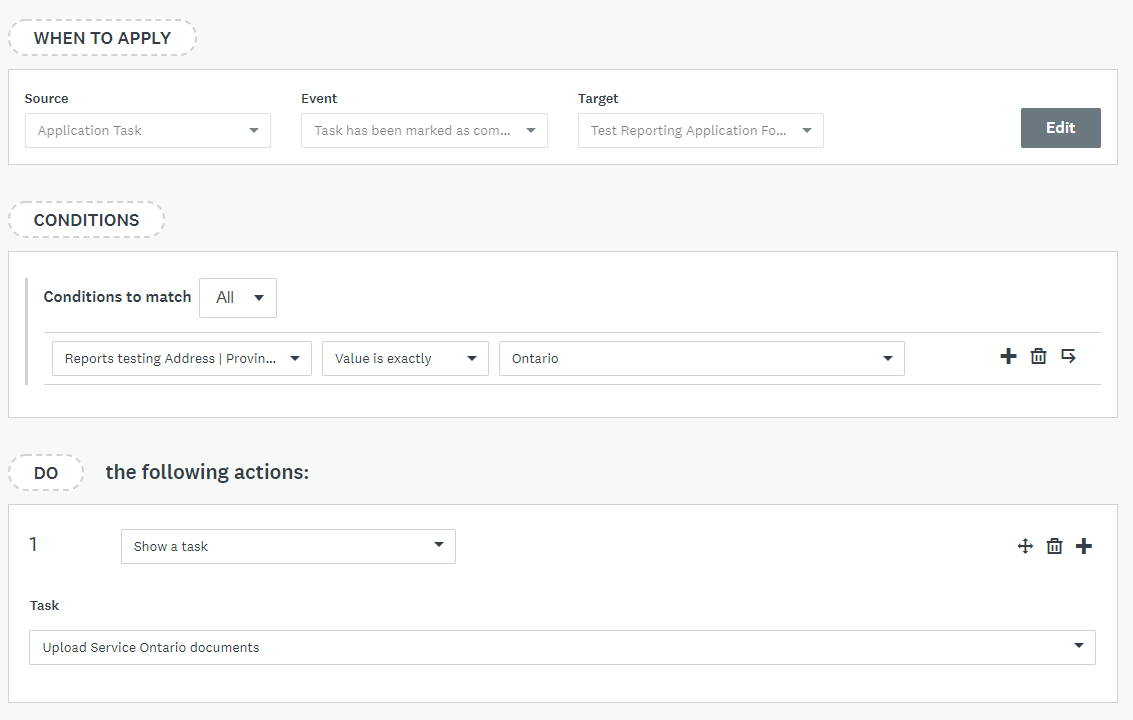 Add labels to your applications
Labels are a great way to identify your applications through an easily-recognized set of identifiers. For example, you may wish to automatically label applications based on the region they are coming from. For example, a label for "Eastern Region" can help you quickly determine any special circumstances unique to applications from the Eastern Region.
Manually adding a label to an application requires valuable time and is prone to error. Leverage our "add a label" automation to automatically label applications as they come in!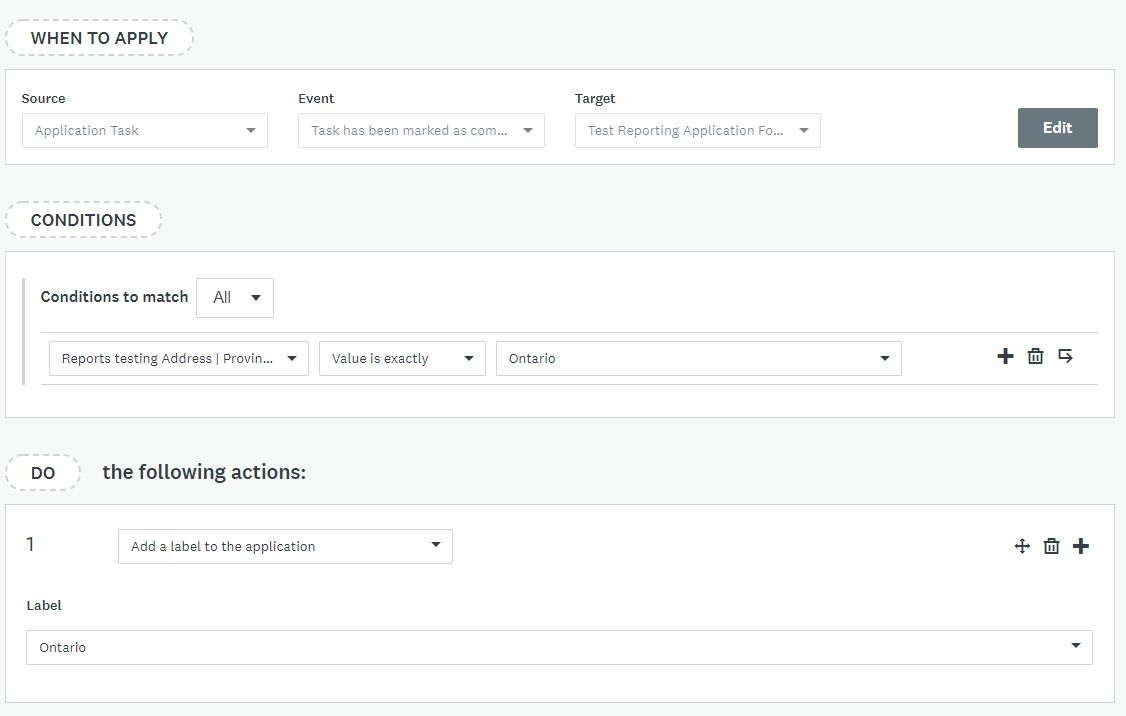 Archive applications
Your applicants have applied, your reviewers have reviewed, and your process is coming to an end. The next step is to clean up your data. Stay on top of it using an archive automation!
Archiving applications is recommended once applications reach an end-point in your workflow such as an accepted, declined, or ineligible stage. This helps preserve your data while reducing clutter. You can manually archive applications at any time, or you can use this automation to archive each application that passes through one of these stages, saving you time and effort.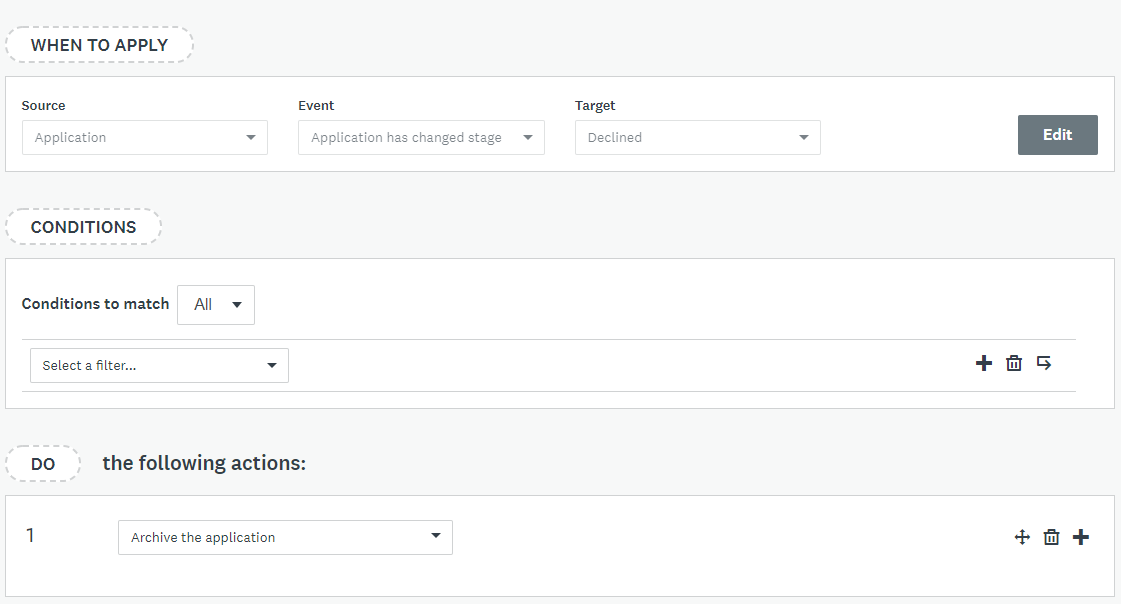 Get started with automations today!
Automations can help you process applications and reviews faster, leading to a more efficient awarding process. Check out our other automations here, or contact our Customer Success Management team for more information on setting automations up today!