One hub for your entire grantmaking process
Online applications, stakeholder communication, financial activity: everything lives tidily together in Apply. With your workflow and team in one intuitive tool, managing grant programs has never been this simple.
Easy to use

Beloved for its power and simplicity, Apply is known for its user-friendly experience. Get all the sophistication without the complication.

Built to be configurable

You need a solution that works for your specific grantmaking process. Apply can be configured to speak your language and support your unique workflow.

Best-in-class support

Work with a team dedicated to your success. Take advantage of free implementation and onboarding, unlimited support, and a library of training resources.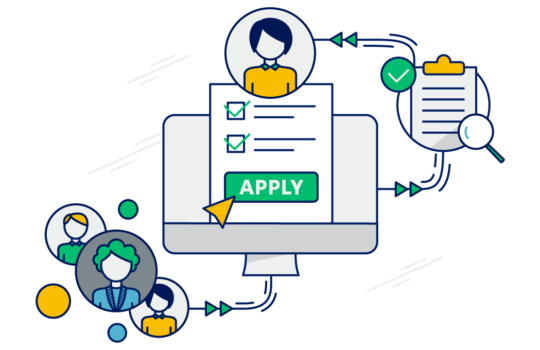 Create a frictionless experience
Set up an intuitive portal to collect applications, manage communication, and create a modern, fast process for grantseekers and grantees.
Intuitive online portals

Direct grantseekers and grantees to branded portals where they can easily complete requirements and track their status.

Smart forms

Create dynamic forms to capture the information you need. Choose from over 20 question types, add skip logic, accept file uploads, and more.

Integrated collaboration

Make it easy for grantseekers to work together on applications and proposals, in real-time, from any device.

Manage post-award activity

Create post-award stages that include forms, documentation uploads, and evaluations. Automate reminders to help grantees keep up to date with everything they need to do.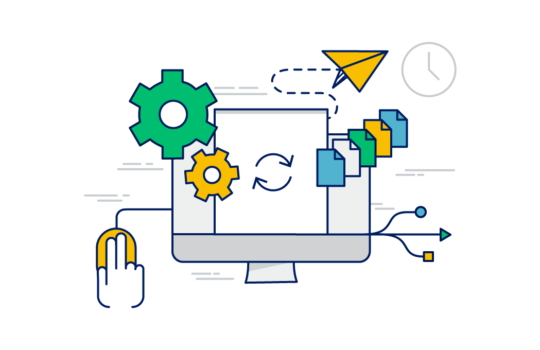 Streamline administration
Seamlessly integrate Apply into the way you work, automate time-consuming tasks, and free up time for the things that matter most.
Robust workflow automation

Take repetitive tasks off your plate. Save hours of time by automating application screening, reminder emails, reviewer assignments, and more.

Information at your fingertips

Sign in from any device, anywhere, on any browser, and quickly access the data you need in easily digestible formats with data reporting and visualizations.

Streamline pre- and post- award financial processes

Easily track sources of funding and allocate funds. Automatically notify applicants of award decisions and amounts, enable applicants to accept awards, upload receipts, and more.

Customize role-based permissions

Provide granular, role-based permissions to your team and collaborate on administration. Maintain audit trails of all actions and never lose sight of what's happened.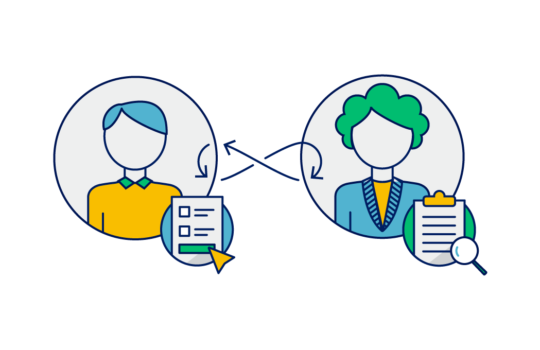 Accelerate reviews
Capture the feedback you need to select your best candidates and proposals, faster.
Dynamic review portals

Direct reviews to an intuitive, online portal where they can view application materials and provide feedback from any device.

Customize evaluation and ranking forms

Capture the need with simple rating scales, or customize advanced review forms with multiple questions.

Side-by-side views

Make submitting reviews simple and fast with clear side-by-side application and evaluation form views. No more toggling between windows or browsers.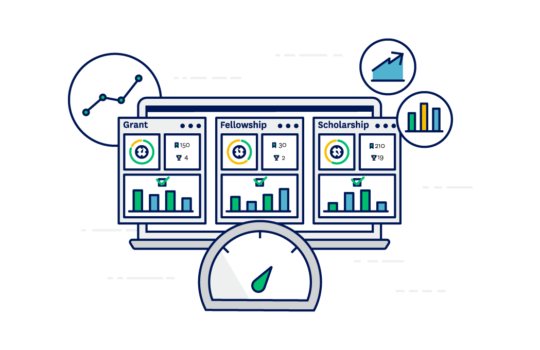 Power up reporting
Monitor your entire process from end-to-end and use data to identify opportunities or improve on past work.
Real-time dashboards

Never lose sight of what's happening. Keep track of application volume, review progress, and more, with dynamic dashboards.

Robust drag and drop report builder

Report on any data points you capture, from applicant demographics to budget details. Create impactful, visual reports in seconds.

Data exports

Export your data to Excel, CSV, and other formats with one click.

Heroes with aprons instead of capes
The Giving Kitchen provides grants to restaurant workers facing unexpected crisis. See why they chose Apply to collect and review applications for their program.
Get a secure platform that works for your entire team
Trusted by leading organizations

With over 1500 implementations and a proven track record of scalability, Apply can meet the unique needs of any organizations.

Seamless data migration

Bring historical data into Apply in a few simple steps. Import applicant details, form responses, review scores, and more, and get up and running in no time.

Work with confidence

Everything you need to keep your data safe and secure: enterprise-grade security and GDPR compliance, 24/7/365 monitoring and encrypted backups and a dedicated information security team
Ready to learn more?
Create a frictionless grant application, automate workflows, track everything in one place, and make faster awards.
Our Cookie Policy and Privacy Policy outline how we use cookies to help optimize service, personalize content, tailor and measure our marketing, and improve your user experience. I agree to the use of cookies for these purposes.
You opted out of cookies. If this was a mistake, update cookie settings.