Many organizations invest in an online solution to create efficiencies in their application collection and review process. Unfortunately it's all too common to revert to decentralized processes once they've awarded their successful applicants.
Most programs require the collection of subsequent materials from awardees, like ongoing progress reports, expense receipts, budget forms, or thank you letters to donors. Program administrators will request these documents be submitted by email or file sharing systems like Dropbox. This leaves them scrambling to keep track of who has sent in the requested documents, and manually following up with those who haven't.
Don't stop at just collecting and reviewing application materials in your SurveyMonkey Apply site! Once you've made your final decisions about who to award, SurveyMonkey Apply continues to enable the centralization and automation of your process with post-award tasks
Post-award tasks are tasks in your process workflow that occur after your initial application and review stages, generally after successful applicants have been chosen. With SurveyMonkey Apply's flexible applicant tasks, the possibilities of what you can collect from awardees are endless.
With post-award tasks, you can collect:
Registration fees

Signed

grant agreements

Ongoing financial and progress reports

Receipts and other supporting documentation

Sign-off on progress reports from project supervisors

Thank you letters to donors from awardees

Official transcripts and exam results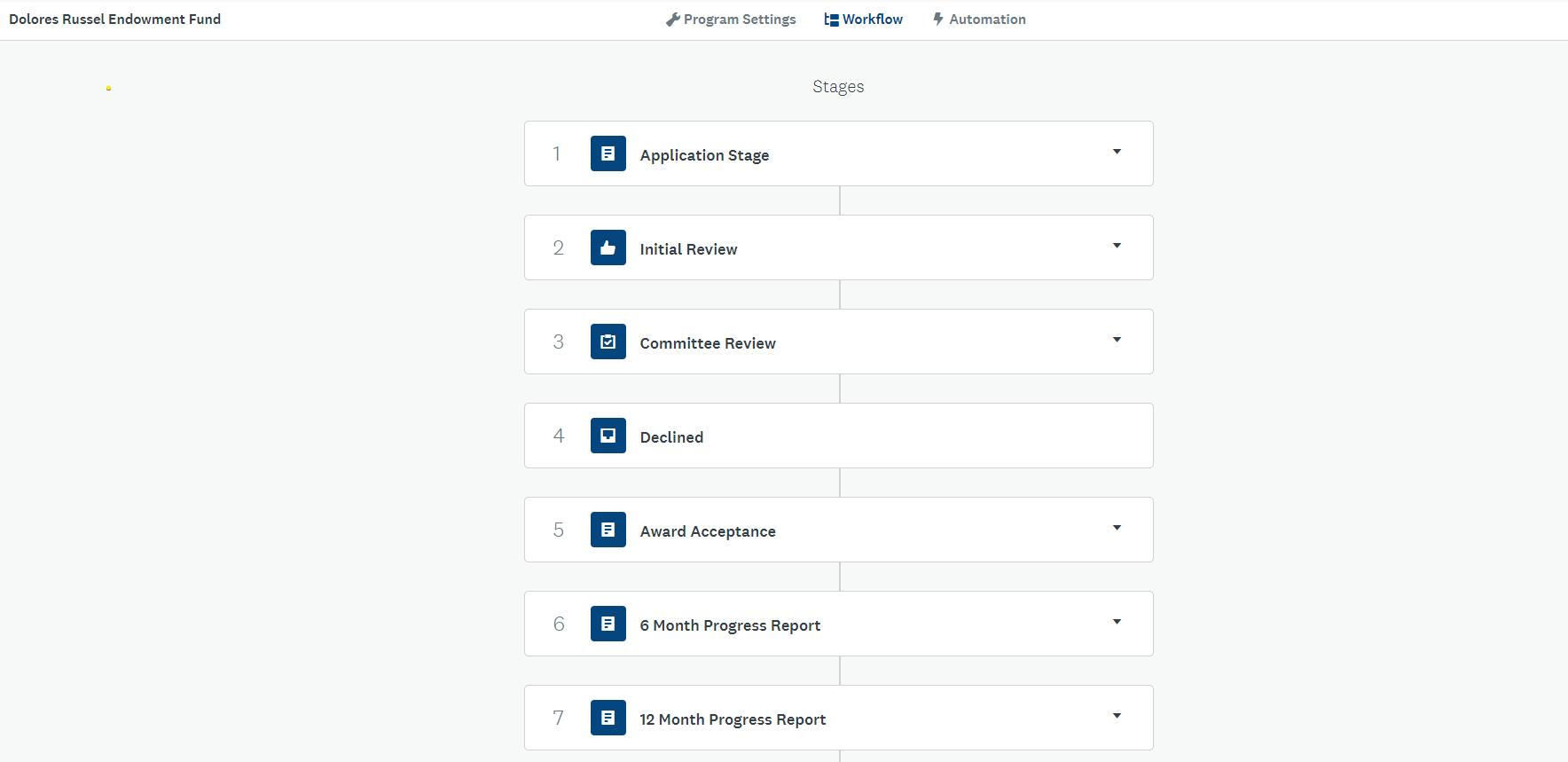 Benefits to hosting post-award tasks in the program workflow
Increase efficiency of post-award management
SurveyMonkey Apply allows you all the control and configurability that's available in your application process, within post-award tasks as well. Set deadlines and grace periods on post-award tasks and stages to ensure awardees are staying on track. Send automated reminder emails to awardees that have not completed their required tasks relative to those deadlines. Require different tasks for different awardees based on information from their application. Pipe or re-use data from previously completed tasks to improve the awardee experience and ensure consistency.
Centralize collection of all program data
With post-award tasks, you'll collect all follow up documents in the same place that each application and review is housed, providing you with easy access to a full view of that awardee. As an administrator, you'll be able to monitor and report on the entire award lifecycle, and ensure awardees are remaining compliant with award regulations.
This single source of truth for all applicants and awardees will afford you better control and insight, allowing you to make informed decisions, and take action faster.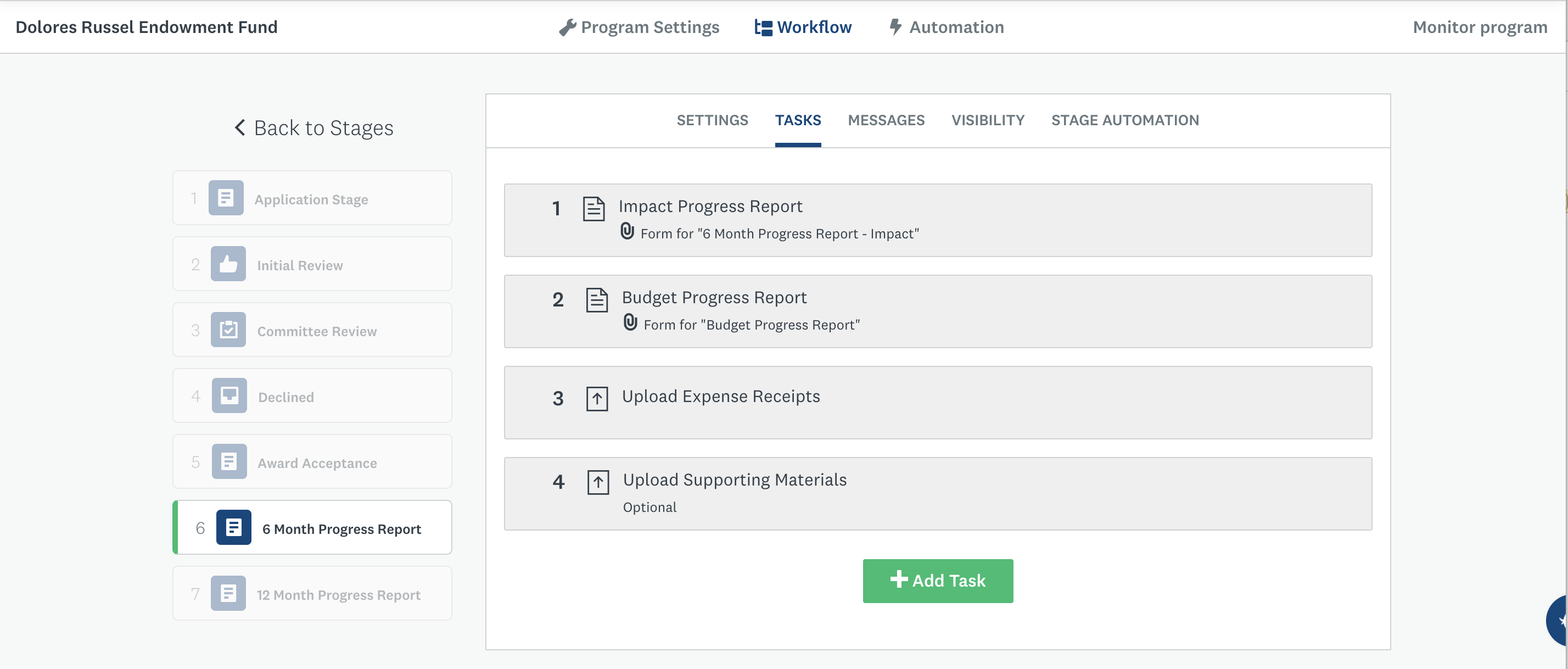 Easily report on your program from start to finish
By centralizing the collection of applicant, review, and awardee data, you'll be able to easily report on your program in one place. This enables you to aggregate and compare data without having to combine information from disparate sources.
—
Are you still collecting documents and progress reports from your awardees via email? It's time to leverage SurveyMonkey Apply when collecting, tracking, and reporting on your post-award tasks! Chat with our Customer Success team about how you can implement these tasks into your workflow today!